Getting to Know Your Local Radicals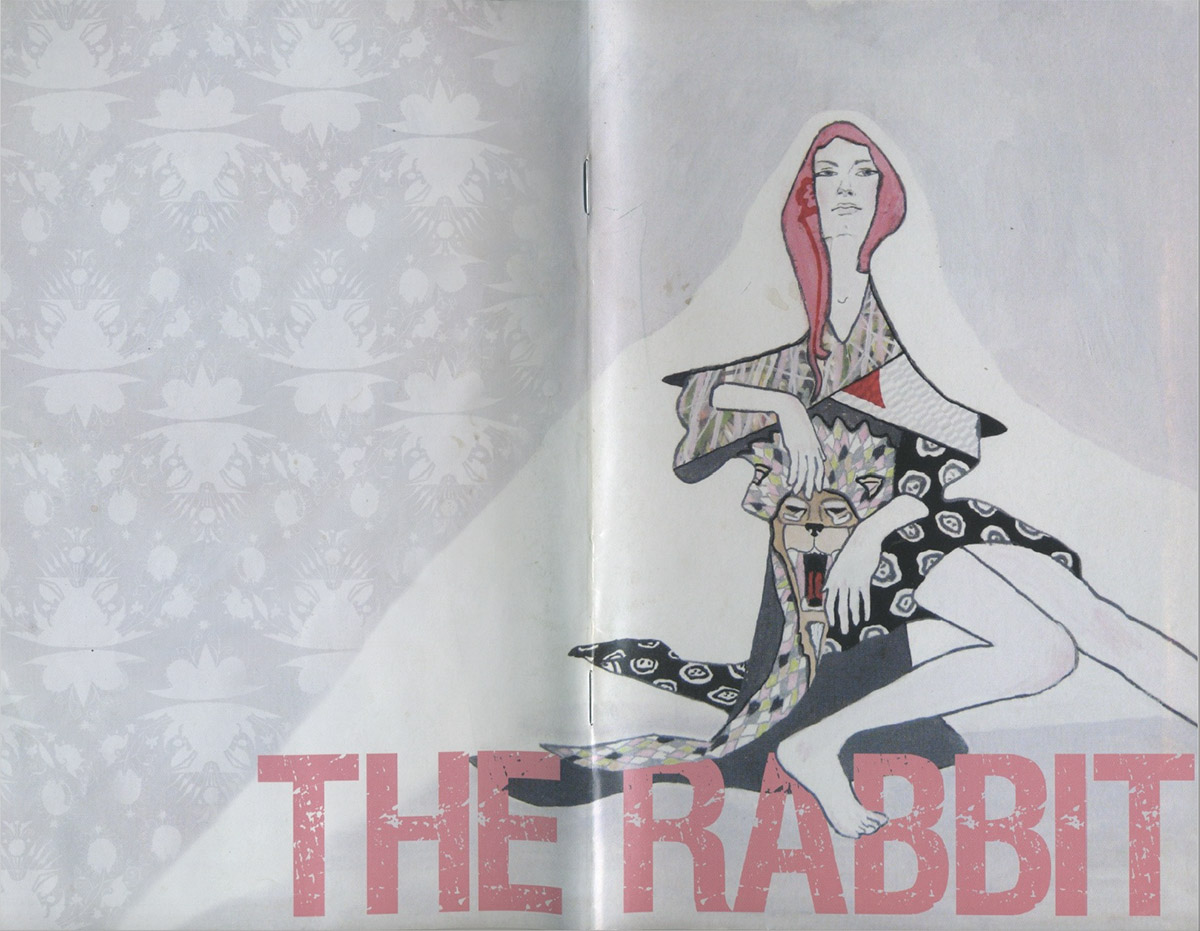 This article was published in issue five of The Rabbit. Click the image above for a scanned copy, or read the copy below.
We are activists, watch us activate.
It was Tuesday during that indian summer of March, my first spring in Tennessee. You might remember it, the second week when the Earth decided to make Nashville living perfect. Highs in the 70s with lows in the 50s tacking on ample sun for giggles. I arrived at Little Hamilton after a few days of missed appointments, and was happy to find the door wide open.
Pseudo-industrial, the building was surrounded by five inoperable cars, vans and buses. On the door the red flash of "Firebrand" indicated the public entranceway. Stepping inside, the space opens into a large room already blanketed in white for their upcoming $5 Art Show. I was sitting down to have a chat about just what the Firebrand is with five members of the Little Hamilton Collective: Ashe, 30; David, 23; Kami, 29; Laura, 23; and Santana, 29.
After a few minutes of pleasantries, suspender slapping, and rapping on how funny it would be to film a standup comedian working a crowd of furbies, we sat down to business in the Firebrand infoshop.
The space, referred to as Little Hamilton, was acquired in March 2008. Laura Lester, Angela Messina, and Bridget Venutti sought out spaces with parking and privacy (not too many neighbors to bother), took a wrong turn while looking and ended up there. 10 minutes later the landloard arrived, they talked him down and moved in two days later. "It was just a shell when we found it. Within a week we had electricity and running water," says Laura.
Little Hamilton is a warehouse that houses a space for art shows, concerts and community gatherings of all shapes and forms. Generally all ideas are respected, "with the possible exception of Nazism," Ashe quipped.
Kami spoke up about the struggle to find space for like-minded people to meet. In order to organize events and find places in which to hold them, a host group must turn to government space, space belonging to religious entities, or incredibly expensive private space. Little Hamilton is public, a neutral asset to anyone who needs a space for new ideas, and has become an umbrella organization. The space now houses the Firebrand Infoshop.
Firebrand has been around since the mid 2000s. "At its conception, Firebrand was very different - we had no space. Lots of different people have come and gone different ways. The idea was to produce an umbrella organization providing space for Food Not Bombs, a Nashville indie media center, a bike co-op, and an infoshop," Santana explained. The creation of the Little Hamilton Collective has changed all of that. As Little Hamilton now operates in the capacity of an umbrella organization, the Firebrand is now simply an infoshop, with a diverse history.
An infoshop is a room with literature and tools accessible to the community. Essentially a community-provided and -supplied library, the concept is most efficient for community access; rather than each member of a community having identical resources, resources can be shared within and among the community. This particular infoshop contains a text-based library geared toward radicalism.
"An infoshop itself is not radical in any way; it simply has cultural importance for radical people. It is a research tool," Santana stated. Infoshops present "information as it is," according to David, while Kami was quick to point out that "by no means does all this literature agree." Laura added that "Little Hamilton is neutral." As the roundtable discussion continued, the space was further defined as an attempt to rebuild community on the local level.
The space caters to events designed for people to make connections. "This is a home for all people. Even as narrowly defined as this neighborhood is, we seek to provide things people need here," said Laura.
Little Hamilton is about fostering community in Nashville. "You know that renaissance feelin' you can't quite explain," Ashe quipped. Santana rapped on the new definitions of community in the digital age, which got us on to computers, MySpace, and other forms of digital communication and media. His point was strong: "Community is a construct, an abstract. It no longer refers to proximity alone. It is something in your head; a village, a household." Laura added, "We are trying to create a feeling of community here, and community still has a lot to do with proximity for us."
So here's the plug (for those who couldn't feel it coming). June 19-21, The Thing to do is the NES Tournament sponsored by Little Hamilton. "If you played Nintendo when it was still cool and know what it's like to have your snap bracelet cramping your Duck Hunt skills, show up for open-play starting at 5pm," promises the Little Hamilton release. Friday night is for big kids only and the titles have yet to be announced. The projectors will be set up indoors until the sun has set before moving outside to the wall of the warehouse.
For those who don't possess the skills, the 8-bit Dance Party will kick off a bit later featuring the sounds of a Mr. DJ Random, author of "MegaRan," tribute to the music of Mega Man. There may also be appearances from various other 8-bit Noise Musicians.
Saturday, starting at 10, everyone can play and vie for cash and various prizes donated by local gaming depots.